---
Koshi Chime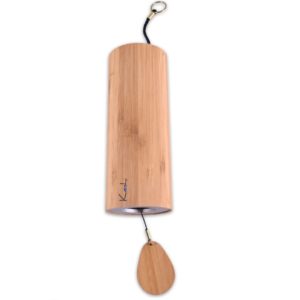 High Quality
Striking Tone
Strong Resonance
Koshi Chime IGNIS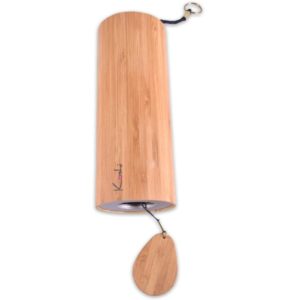 High Quality
Striking Tone
Strong Resonance
Koshi Chime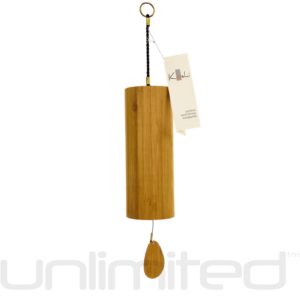 Length of Chime: 6 1/2″
Striking Tone
Strong Resonance
Koshi Chime Terra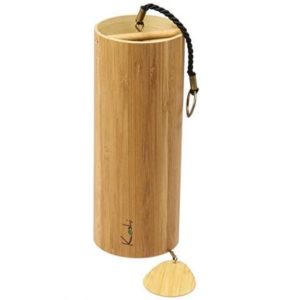 High Quality
Striking Tone
Strong Resonance
---
Choose the Best Koshi Chimes
Customer's Choice: the Best Rated Koshi Chimes
272 users answered this survey. Please help us improve this review!

56.62% of users selected Koshi Aqua Chime, 8.82% selected Koshi Chime, 7.35% selected Koshi Chime IGNIS, 18.75% selected Koshi Chime Striking Tone and 8.46% selected Koshi Chime Terra. Every month we analyze your answers and change our rating.
---
If you are looking for the authentic instruments/chimes/talismans, consider choosing the Koshi wind chimes. These are very original and creative Feng Shui talismans made of high-quality materials.
What makes the Koshi wind chimes exceptional, besides the top-notch build quality and materials are the various tones and sounds representing the 4 elements – Earth, Fire, Water, and Air. Check the review to understand what small Koshi chimes sound like. Their tuning scales are really unique and memorable. Also, do not forget to check the buyer's guide.
Koshi Aqua Tuned Wind Chimes – the best for versatility!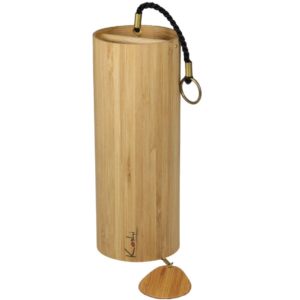 Combining two elements Aqua and Wind this Koshi chime is made by hand in the artisan studio located in the French Pyrenees. You get the customized version of famous Shanti chimes created by the same dedicated team.
It is versatile – hang in your car, under the roof, or inside the room.
Pros
Pros
Weather-resistant
Refined and hand-tuned melodies
Very pleasing design
Made of natural materials
Versatile – use both as the decoration or spiritual talisman
Lightweight
Portable
Cons
Cons
Pricey
Some users claim these chimes have flat/dead notes
What you should appreciate in this chime is the design. The chime has a durable body of several rows made of oiled bamboo veneer. It has 8 bronze tubes covered in silver and with glass balls attached to the body with a sturdy cord.
Koshi Chime Aqua/Water – the best for various sounds!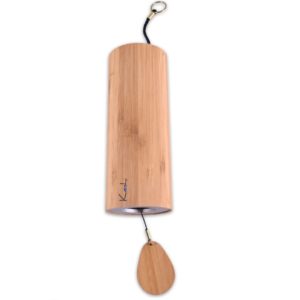 Fully inspired by the Aqua (water) element this chime brings soothing and powerful tones with the tuning scale – A D F G A D F A. This chime offers the same level of high-quality build with 8 silver tubes welded into the metal plate.
Shorter tubes dominate and make a huge sound palette with strong and powerful resonance.
Pros
Pros
Can be great for meditation
Handcrafted and hand-tuned
The design inspired by the Aqua element
Strong resonance
Different sounds
Cons
Cons
Not completely waterproof – hang underneath an overhang
Too fragile and easy to break – keep away from pets and birds
This Koshi chime can deliver powerful and striking notes as well as crystalline relaxing sounds. Each time the wind blows through the tubes the chime produces different melodies. You can use this beautiful and versatile chime anywhere inside or outside the house.
Ignis Tuning Koshi Chime – the best for style!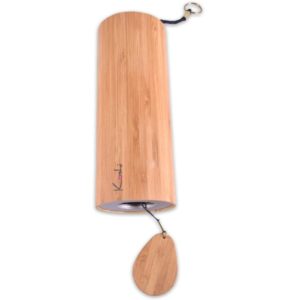 Passionate and memorable this chime's design was inspired by the Fire (Ignis) element. Users pick this stylish chime for its precise tuning and very clear notes. If you prefer placing the instrument inside the house, just gently pull the cord and it will produce nice sounds for a few minutes.
However, it is better to hang this chime in the place where the winds are blowing.
Pros
Pros
Almost perfect tonality that caresses your ears
Compatible
Nice-looking design to match any interior
Bold sounds and design inspired by Fire element
Cons
Cons
Not fully weatherproof
Better for indoors than outdoors
Fragile
Pricey
You may hang this small and lightweight Koshi chime by the kitchen door – inside the house. You will hear its pleasant sounds when the door opens or closes. Many users pick these chimes for guided meditations and morning energy-cleaning rituals.
Koshi Classic Chimes – the best for outdoor decoration!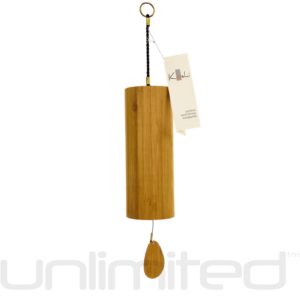 Compared to other Koshi chimes this instrument/talisman is made of solid wood, it is heavier and more weatherproof. People who like Koshi chime's tuning pick this item to hang it outside the house or office building.
Pros
Pros
Handcrafted precision
Classic style and tuning
Heavier than other Koshi chimes
Loud sounds can scare away the birds
Cons
Cons
Try keeping it away from direct sunlight and raindrops
The stand is a bit taller than specified
If you stick to classic chimes that can be hung outdoors safely, then consider this Koshi chime. It looks and sounds just like those handcrafted wind chimes from your childhood days.
Koshi Chime Terra/Earth – the best for meditation!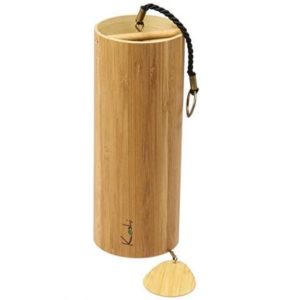 Thanks to the rich and deep sounds of this Koshi chime you may reconnect with the most important element of the Earth planet – Terra.
If you seek stability and security in your life, this chiming talisman was designed to attract such energy to the place where you live or work.
Pros
Pros
Mostly made of high-quality wood and bronze
Produces really soothing and enchanting melodies inspired by the Earth
Lightweight
Portable
Cons
Cons
Not fully weatherproof
Better for indoors than outdoors
Fragile
Pricey
This groundbreaking chime can become a nice-looking gift for family and friends. According to the unbiased feedback, most users pick these chimes for guided meditations and morning energy-cleaning rituals.
The Buyer's Guide
Koshi wind chimes are capable of producing a beautiful melody composed of several bamboo tubes that are suspended from the base. According to some Feng Shui masters, these handmade hollow tubes contribute to energy transformations.
Also, the Feng Shui experts believe that the rods and strings of such wind chimes should not get tangled. Otherwise, positive energy won't be flowing all around the house.
Be careful when buying Koshi chimes for your house or business – there are many counterfeits that you should beware because they are made of cheap materials. Also, only the original chimes are perfectly tuned to produce nice melodies all over the house.
If you prefer using these chimes for meditation sessions, consider combining them with metal talismans. In such a way, the background music will help you to relax completely.
Where to place Koshi chimes?
To reflect the negative energy from your house of business, you may hang this wind instrument/talisman in the hallway or living room. Choose a place away from the chandelier and heavy bulky objects.
Do not place wind music over a bed or desk. Koshi bells should not hang over the head of a seated or resting person. Otherwise, they may bring harm instead of benefit.
In offices, you may hang these chimes on a cornice above a window. By opening or pulling the curtains you will power the talisman. Its subtle melodious sound may contribute to building relationships in the team, arouse creative energy and increase work capacity.
The sound of wind chimes also symbolizes profit and prosperity. That is why the chimes attached to the outside of the store's doors will attract good luck in any business. Just remember that the size of the tubes should not exceed 20 inches.
A good place for any Koshi chime is a window. In such a way the chime can make sounds every time when the wind flows inside the room through the window. You can hang them on the curtain, and then they may ring and dissipate negative energy. If you attach the chime to the front door, its sounds may reflect the negative energy coming from the outside.
If you want to improve your financial situation, then place the wooden chimes in the east or southeast of your home.
Why Koshi bamboo windchimes can be good for you?
Koshi bamboo chimes are mostly made of natural wood meaning that their tonality is light and percussive;
Such chimes won't be loud or disturbing because they are heavy enough to be affected only by the strong winds;
Bamboo wind chimes can conduct the energy of Air (Aria) – the purest of Feng Shui elements that allegedly can bring to your house playful and cheerful vibes;
How to take care of Koshi chimes?
You should take care of these chimes more because bamboo is susceptible to moisture and rot. Therefore, it is better to coat Koshi chimes with a special oil or stain protectants to prevent decay.
Comparison of Key Indicators of Koshi Chimes
In this table, we compare various indicators of Koshi chimes to help you understand their characteristics and choose the one that best suits your needs.
| Indicator | Description | Range |
| --- | --- | --- |
| Number of Tubes | The number of metal tubes that make up the chime. | 2-8 |
| Tuning | The pitch or note that the chime produces. | Various |
| Size | The physical dimensions of the chime. | Small, Medium, Large |
| Material | The type of metal used to make the chime. | Aluminum, Bronze |
| Sound Quality | The overall sound quality of the chime. | Soft, Gentle, Harmonious |
| Durability | The ability of the chime to withstand environmental factors. | High, Medium, Low |
This table compares various indicators of Koshi chimes to help you make an informed decision when purchasing one. The number of tubes, tuning, size, material, sound quality, and durability are all important factors to consider when choosing a Koshi chime. By understanding these indicators, you can choose the chime that best fits your needs and preferences.
Koshi Chimes FAQ
How do you hang Koshi chimes?
Before сhoosing a place for Koshi chimes, you need to decide for yourself what you want from this talisman. It can protect your home from negative energy or activate specific energy in a particular sector.
If you need some stable external support in life, hang wind chimes in the northwest of the room. Metal 6-chime instrument is the most effective for this purpose.

To achieve success in love affairs, the chimes should be located on the southwest side. It is recommended to use a ceramic amulet. Even a 2-pipe wind chime will activate the necessary energy.

The northwest area of your house influences knowledge and wisdom. If you place an 8-chime talisman here, it will considerably boost your self-development and overall personal progress.

Those who want to improve their financial situation should focus on the southeast of the accommodation – it is a wealth area. Wooden wind chimes placed here will bring positive changes very soon. Consider buying a wind chime with coin design elements.

The western zone is responsible for children and creativity. Use a 7-pipe metal wind chime there.

The success and luck can be activated in the southern part of your house – 9 pipes will strengthen your chances.

The north area is your career. If you hang a 7-chime amulet here, you will easily attract new opportunities and increase the probability of professional realization.

The family sector is the east of the house. Use wooden wind chimes here to settle a friendly atmosphere and improve relations with your loved ones. 
When hanging Koshi chimes, take into account the height of the rooms, as the amulet should not be placed too high. Avoid the areas where you work, sleep, or eat. Otherwise, the energy will be constantly suppressed. If you place this item directly above the door, then all the energy entering the house will be immediately purified. And the main rule is to place wind chimes in the way so that they can ring from the airflow.
What do Koshi chimes symbolize?
This music therapy instrument was created by the French master Kabir. He was inspired by Indian legend, which says that the world is based on four elements – Earth, Fire, Air, and Water. The master attuned his creation to these elements. He made a tube of bamboo as it has the excellent acoustic quality and placed 8 metal pipes inside. Each chime has a rich overtone sound and is responsible for a certain element. Chimes are manually tuned to produce a unique and clear melody. This music is soft, light, and voluminous.
Where do you hang a Koshi wind chime for good luck?
If you have noticed that one of the rooms in your apartment or house has become uncomfortable and dull, feel free to hang a medium-sized wind chime with any number of pipes. It will make the room more harmonious, fill it with positive energy, and neutralize negative energy.
The wind chime can also bring luck, success, and harmony into your home. But in this case, you must follow certain rules and check the number of pipes:
Wooden wind chimes will work best in the east. It is better to hang amulets consisting of three pipes. For the southeast, the wooden chime will also be good, but it will need to have four pipes.

If you have ceramic wind chimes with eight pipes – place them in the northeastern part of the house. For the southwest, a ceramic amulet should have only two pipes.

Metal chimes are best used for the west, northwest, and north. But in the western part, you will need seven pipes, and in the north-western part, you can use only six. 
And the main thing is to choose the right wind chime. First of all, you should find the sound of the talisman pleasant. It should please your ear and induce the desire to listen to this music over and over again. But do not forget that the effect of the wind chime occurs only when it is active. The amulet should sound at least several times a day. Otherwise, it is just a simple souvenir. 
Are Koshi chimes annoying to neighbors?
You can truly admire the wind chime melodies, but that doesn't mean everyone shares your admiration. While you are enjoying the relaxing music in your garden, others may find it really annoying. So if you live in a quiet neighborhood, you should be careful not to cause noise pollution. You can feel the waters and find out if the neighbors are disturbed by the sounds from your yard. Try to find out their attitude to wind chime sounds in a friendly way in a conversation. You will immediately understand their position. In the case your wind chime is intrusive, you can relocate it or look for a quieter model.
If it still comes to a conflict, you can check what noise level is allowed in your area, measure the actual decibel level produced by your wind chimes and act accordingly depending upon the findings. But it is always important to have common sense and good manners.
How many chimes should a wind chime have?
You can find a huge number of wind chimes, different in color, design, and number of pipes. But Feng Shui assigns different qualities to wind chimes depending on the number of pipes. Most often, this instrument has 5, 6, or 8 chimes, but there are other models too.
5 pipes are associated with the Earth element. This instrument can attract positive Qi energy and bring prosperity.

6 pipe-amulet is considered a source of luck and carries the strong power of the Metal element.

 8 pipes symbolize well-being. This type of wind chime is used as a remedy to heal from different diseases.
Most often, metal wind chimes consist of 6 and 7 pipes, indicating the strength of the Metal. Bamboo chimes have 3 and 4 times, symbolizing a Tree. 5 or 8 chimes are often made from ceramic and symbolize the Earth.   
Do Koshi chimes keep birds away?
As a rule, all sorts of extraneous sounds and movements scare away birds. But they get used to new sounds pretty fast. So if you have places Koshi chimes outside, do not be surprised that the new sound will replace birds' singing in your garden. But the good news is that it is temporary. Very soon, the birds will stop noticing the noise and return to your yard again.
What makes Koshi chimes special?
Koshi chimes are special because of the attention to detail and craftsmanship that goes into making them. Each chime is tuned to a specific musical scale, which means that they produce a harmonious and melodious sound that is pleasing to the ear. The materials used to make Koshi chimes are also of high quality, ensuring that they are durable and long-lasting.
What are the different types of Koshi chimes?
There are four types of Koshi chimes, each one tuned to a specific musical scale: Terra, Aqua, Ignis, and Aria. Terra is tuned to the notes GCEA, which is the same tuning as a ukulele. Aqua is tuned to the notes ACEG, Ignis is tuned to the notes GBDG, and Aria is tuned to the notes ACEA.
How do I take care of my Koshi chimes?
To take care of your Koshi chimes, you should keep them clean and dry. If they get dirty, you can wipe them down with a soft cloth. If they get wet, you should dry them off as soon as possible to prevent any damage. You should also avoid exposing your Koshi chimes to extreme temperatures or direct sunlight.
Where should I hang my Koshi chimes?
You can hang your Koshi chimes in a variety of places, both indoors and outdoors. If you hang them outside, make sure they are protected from the elements and not exposed to direct sunlight or strong winds. If you hang them inside, you can hang them near a window or in a quiet corner of a room where they will be heard.
How do I make my Koshi chimes sound louder or softer?
To make your Koshi chimes sound louder, you can hang them in a place where they will be exposed to more wind. To make them sound softer, you can hang them in a more sheltered area where they will be protected from the wind. You can also adjust the sound of your Koshi chimes by striking them with different degrees of force.
Can Koshi chimes be used for meditation?
Yes, Koshi chimes can be used for meditation. Their pure and soothing sound can help to create a peaceful and relaxing environment, making them a great tool for meditation and mindfulness practices. You can also use Koshi chimes to signal the beginning or end of a meditation session.
Can Koshi chimes be customized or personalized?
Yes, some Koshi chimes can be customized or personalized. Some companies offer engraving services, where you can have a message or name engraved on the chime's wooden or metal parts. You can also choose to have your Koshi chime tuned to a specific note or scale, depending on your musical preferences.
What is the history of Koshi chimes?
Koshi chimes were created by a French company called Les Voix Du Ciel, which translates to "The Voices of Heaven." The company was founded in 1989 by two musicians, and their goal was to create a high-quality and beautiful-sounding wind chime. Koshi chimes were first introduced in 2008 and have since become popular all over the world.
Can Koshi chimes be used for sound therapy?
Yes, Koshi chimes can be used for sound therapy. Sound therapy is a type of holistic healing that uses sound vibrations to promote relaxation, reduce stress, and improve overall well-being. Koshi chimes' soothing and harmonious sound can help to create a calming environment, making them a great tool for sound therapy practitioners.
Can Koshi chimes be played like a musical instrument?
Yes, Koshi chimes can be played like a musical instrument. Their precise tuning and high-quality construction make them suitable for creating music, whether played alone or with other instruments. Some musicians incorporate Koshi chimes into their performances to add a unique and beautiful sound to their music.
Can Koshi chimes be used for feng shui purposes?
Yes, Koshi chimes can be used for feng shui purposes. Feng shui is an ancient Chinese practice that aims to create a harmonious environment by balancing the energy flow or "chi" in a space. Wind chimes, including Koshi chimes, are believed to help to create a positive and calming energy flow in a space. The specific placement of wind chimes in feng shui practices depends on the desired outcome, such as wealth, health, or love.
Useful Video: Koshi wind chimes – all 4 elements
Final thoughts
The Koshi chimes can produce all kinds of sounds and you may place them whenever you need them. Any Koshi chime can become a great garden or porch decoration, Feng Shui talisman for your family and friends, a perfect gift and a musical instrument for your meditation sessions. You may want to choose these wind chimes because they are graceful, melodic and durable.
---