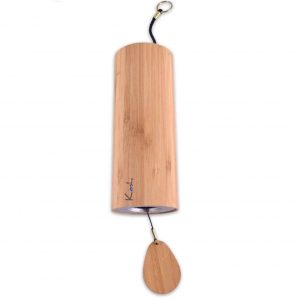 The Koshi chime is an authentic musical instrument, an original creation of high quality. Hand made in a workshop at the foot of the Pyrenean mountains, each chime is the result of meticulous craftsmanship. Eight chords are welded with silver into the metal plate at the base of the resonance tube.
Pros and Cons of Koshi Aqua Chime
Pros
Fertility
Fluidity
Purity, and cleansing.
Cons
---
Related Video: Woodstock windchimes: Koshi Chimes Review & Intuitive Singing with Koshi | Sound Healing
---