---
Dawhud Direct Cats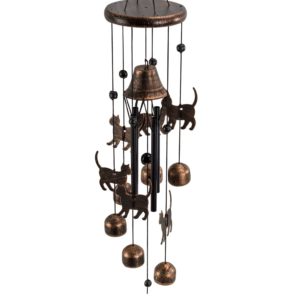 Approx 27″H
Made of Iron
Excellent design
StealStreet Black Bear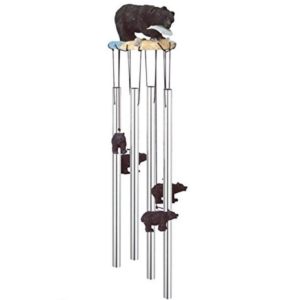 Approx 23″H
Material: Copper, polyresin
Perfect gift
Jacobs Musical Chimes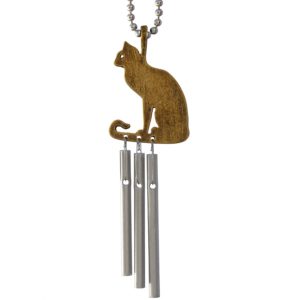 Approx 3″H
Made in the USA
Perfect gift
Animal Den Pug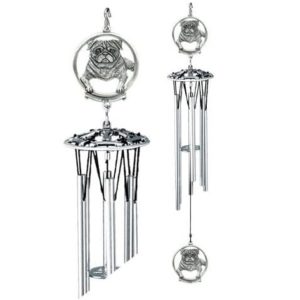 Approx 24″H
Pewter with aluminum tubes
Satisfaction Guaranteed
Animal Den Retriever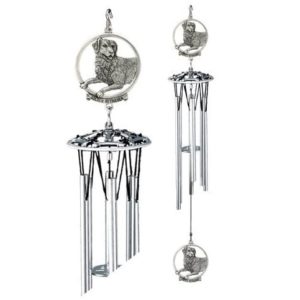 Approx 24″H
Pewter with aluminum tubes
Satisfaction Guaranteed
---
Choose the Best Animal Wind Chimes
Customer's Choice: the Best Rated Animal Wind Chimes
14 users answered this survey. Please help us improve this review!

64.29% of users selected Dawhud Direct Cats, 7.14% selected StealStreet Black Bear, 14.29% selected Jacobs Musical Chimes, 7.14% selected Animal Den Pug and 7.14% selected Animal Den Retriever. Every month we analyze your answers and change our rating.
---
Everyone has probably seen ringing bells or pipes attached above the entrance to a store or office and other places. It is a wind chime, a famous Feng Shui amulet that helps block negative energy, attract money, luck, and general well-being to its owner. Wind chimes are often used just as decoration for house interior or garden as they are beautifully designed and look aesthetically pleasing. But still, their main purpose is the purification of the space from bad energy.
Wind chimes serve not only as a very good corrector of Chi energy flows but also carry an additional semantic load, depending on the drawings depicted on them or pendants attached. You will find designs with animals, birds, fish and insects, beautiful hearts, fruits and vegetables, and much more. Based on a type of decoration, you will have to find a specific place to hang it. For example, wind chimes with dolphins will ideally work in the children's room since dolphins will create a friendly atmosphere in the room and help children easily fit into society. Wind chime with butterflies and hearts will improve relations with your partner, so it is recommended to place it in the bedroom.
Animal wind chimes with the shapes of your pets are also good for your outdoor space. You will find plenty of options on the market today. This article will tell you about the most often bought wind chimes and, hopefully, this information will help you make the right choice.
Cats Outdoor Wind Chime – a great gift for cat lovers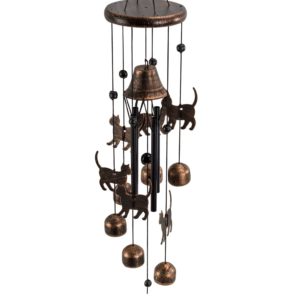 This amulet comes in a box and is very easy to hang up. The highlight of this souvenir is its design. The wind chime has four metal pipes, five decorative cat figures, and bells.
The wind chime is made from iron and will be perfect for decorating your garden or patio. You can use it even if you live in a crowded neighborhood as it is very quiet and absolutely not intrusive.
Pros
Pros
Nice design
Delicate craftsmanship
Affordable price
Mid-range tones
Made from iron
Cons
Cons
Too weak for stormy weather
This wind chime is a great gift idea, especially for cat lovers. But bear in mind that the item is rather lightweight, and its material may be too thin for harsh weather conditions. So if you live in a windy location, it is better to find a cozy place for this amulet or keep it inside. This model has a soft and ear-pleasing sound, and you should not worry that your neighbors are annoyed. It may not be a full-fledged wind chime, but it will still work well as a souvenir.
---
Black Bear Garden Wind Chime – a wonderful idea for decorating the thematic exterior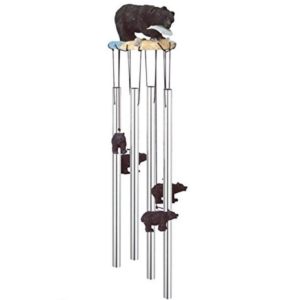 This wind chime has a remarkable design. It is made in the form of a bigger bear with a fish in his mouth and four pipes decorated with smaller bears.
If you are looking for a way to make your garden a cozier place, then this item is right for you. It is designed for the outdoor, so you can place it on the porch or in the summer gazebo.
Pros
Pros
Heavy enough for outdoor
Made from durable materials
Cute bear design
Pleasant sound
Cons
Cons
Some small details may come during delivery
This decoration is heavy enough not to move too much during the day in a light breeze. But the sound is very pleasant when the stronger wind blow makes the item play. Some customers complain that the wind chime arrived with the fish not attached to the bear's mouth. But you will need only a drop of glue to fix it back. Overall, the souvenir will make your garden really close to wild nature.
---
Cat Mini Wind Chime – a great decoration for your car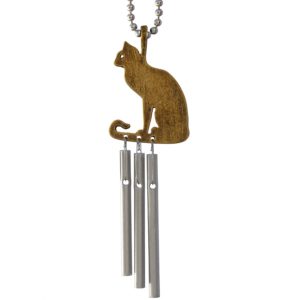 This miniature of a wind chime comes in the form of a cat's shape and three tiny pipes. It is nicely packed as a gift, so you can make a nice surprise for your relative or friend.
This wind chime was designed by a true musical instrument maker – Jacob Sokoloff. Each of the three pipes has its own pitch that together blend into a pleasant melody. However, due to its side, the instrument is very quiet.
Pros
Pros
Sophisticated design
Made by musical instrument maker
Subtle sound
Very affordable price
Cons
Cons
It does not provide enough sound
This nicely-made souvenir comes with a 9-inch ball chain. And you can easily attach it wherever you like – in your car, inside your home in the office. Most often, this wind chime is used as a car decoration. The customers admit that you can intensify the sound depending on where you attach it in the car. The wind chime produces soft charming sounds that will make your car trim more harmonious.
---
Pug Wind Chime – a nice souvenir for dog owners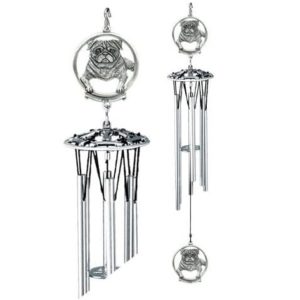 Everyone has dog lovers in their environment. And this animal wind chime will be a perfect gift for such relatives or friends. The wind chime has a lovely design – it includes a pewter shape of a pug and five aluminum pipes.
Each pipe is hand polished and has a unique sound. The item is well-suited for outdoor use as it is strong and heavy enough to resist weather changes. Besides, a nylon cord has a protective coating from direct sunlight.
Pros
Pros
Made from durable materials
Sophisticated workmanship
The cord has ultraviolet protection
Each pipe is tuned to a different sound
Cons
Cons
This wind chime will be a nice gift to people who have or used to be owners of a pug. The item looks very attractive and will easily decorate a porch of the house or add zest to your garden. It can be also used inside. Customers admit that the souvenir is very nicely made and the quality of the material is high.
---
Golden Retriever Wind Chime – a wonderful present for a family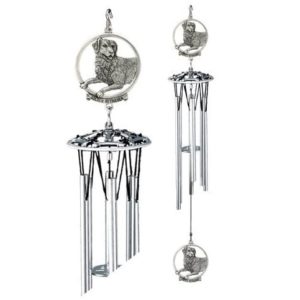 The retriever is one of the most favorite pets in many families. So if you are the owner of this lovely dog, you will surely like wind chime with a golden retriever shape.
It is finely made from pewter with aluminum pipes attached below. And the item is not only a souvenir, as each tube produces an exclusive melody.
Pros
Pros
Attractive design
Ultraviolet protection of nylon cord
Made from high-quality materials
Has a pleasant sound
Cons
Cons
This wind chime model will be a lovely gift idea for many occasions. It can be placed inside or outside. The wind chime can be used as a simple souvenir or decoration. But it can also work as a talisman as it is designed taking into account the true construction of wind chime with all pipes having unique sounds. This item will satisfy even the customers with the finest taste.
---
Buyer's Guide
For wind chimes to bring good luck to your home, you should pay attention to the appearance of the talisman and the material it is made from. It is also important to know where to hang it for the best results.
Wind Chime Material
This amulet is made from all possible materials today. But you should know that the properties of wind chime fully depend on it. For example, metal wind chimes symbolize the metal element and have the strongest protective power. By placing it near the front door or windows, you will keep positive energy inside your house and prevent negative energy from getting inside the dwelling. A clay wind chime represents the element of earth, and a glass amulet represents the element of air. The wind chime from bamboo will bring the energies of the tree into your home, and it will support growth and development. 
Number of Pipes
You must have noticed that wind chimes may have a different number of pipes. And it is not only for decorative purposes, each design has its meaning:
Five chimes perform mainly protective functions. Such amulets are usually hung outside, above the front door. They help stop negative energy from penetrating the house. Besides, it will dissipate the influence coming from all sorts of negative energy sources – power transmission lines, intersections, hospitals.

Six chimes are believed to attract good luck. It also can neutralize bad energy in the case of poor planning of space inside the house, for example, when the bathroom is located in front of the main entrance, and so on.

Eight chimes help with career and self-development.
Placement
If you hang a wind chime in the right place, you can considerably improve different situations and directions of life. With this amulet, you can strengthen any sector inside or outside your house.
Wooden wind chime will be the most powerful in the sectors of fire and wood – these are south, east and southeast.

The clay wind chime is the best for a sector of the earth, so it is better to place it in the southwest, center, or northeast.

The metal wind chime is suitable for the west and northwest, these are sectors of water and metal. 

The best place for glass wind chimes is in the northwest or north part of the room or yard.
Wind chime is also a kind of musical instrument. Its pipes move in the wind, creating pleasant melodies that awaken high vibrations in our minds. All percussion instruments positively influence a person – they are able to balance out energies and improve stress resistance.
Video Tutorial: Wind chimes Silver Plate
Wrapping Up
If you feel unexplained tension and discomfort in any part of the house, hang your wind chimes there. It will remove the gloomy mood and prevent quarrels between the inhabitants of the accommodation. As you see, the selection of wind chime designs is impressive. It is totally up to you what design and material to choose. You can even find wind chime with the shapes of your pets and get more pleasant emotions from it. The only rule is that you have to like the appearance of the amulet and the music it produces. Only in this case, it will bring the expected results.
---