---
Carson Home Accents Sonnets Wind Chime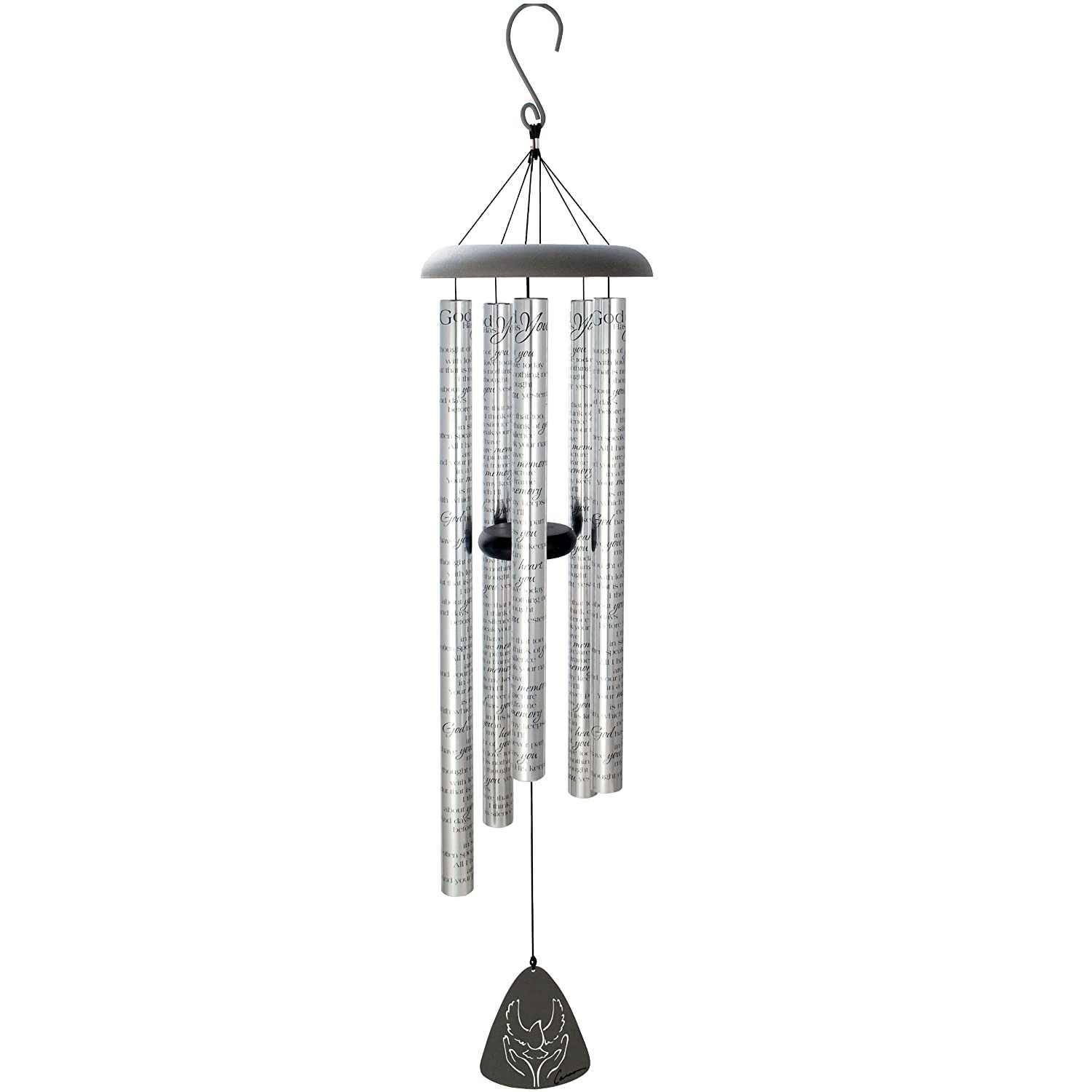 Item Weight 3.5 pounds
6.5 x 6.5 x 44 inches
God Has You
Carson Always Near Sonnet Chime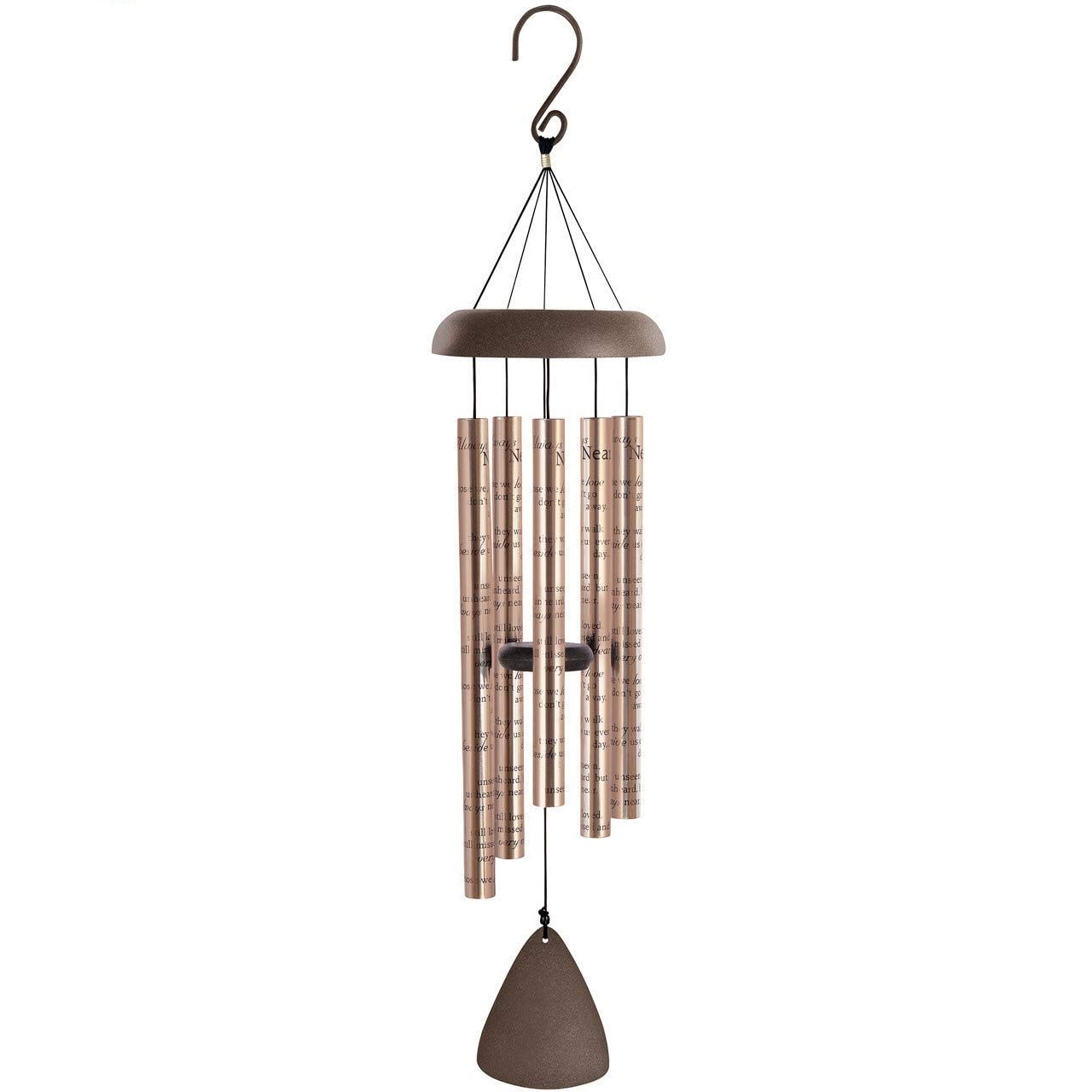 Color: Gold
Item Weight 1.65 pounds
Carson
Carson Home Accents 30 Chime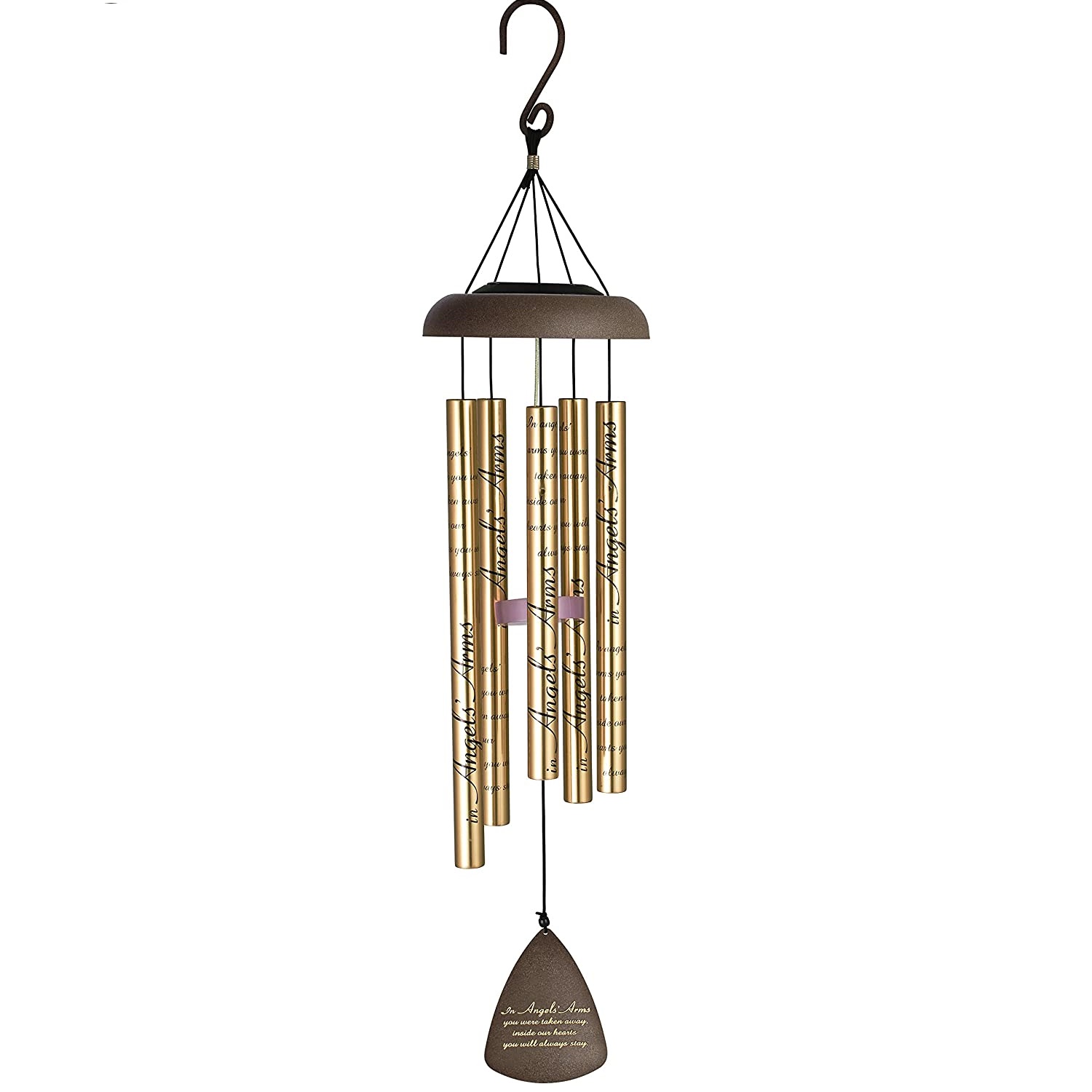 Color: Gold
Item Weight 9.6 ounces
30 x 5 x 5 inches
Carson Home Accents Signature Series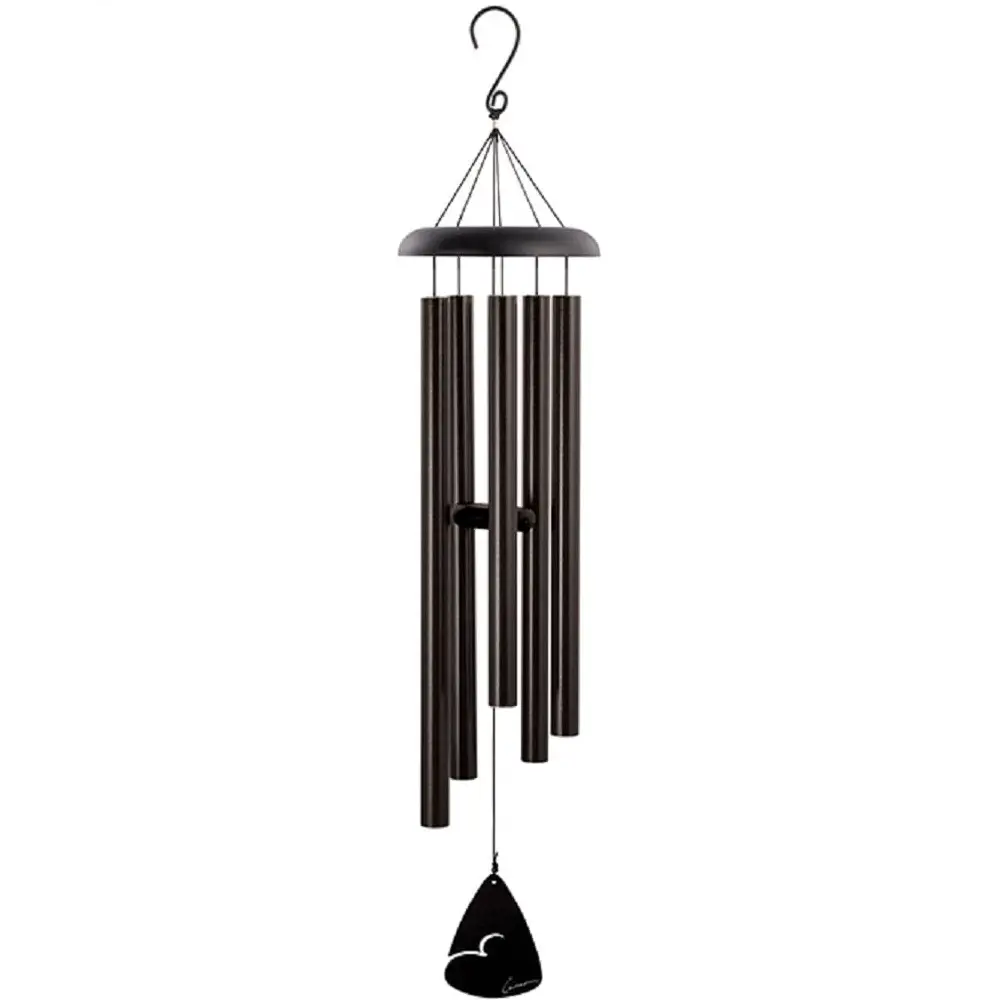 Black
Item Weight 4.39 pounds
44 x 7.5 x 7.5 inches
Home Accents Heaven-Feet s Tears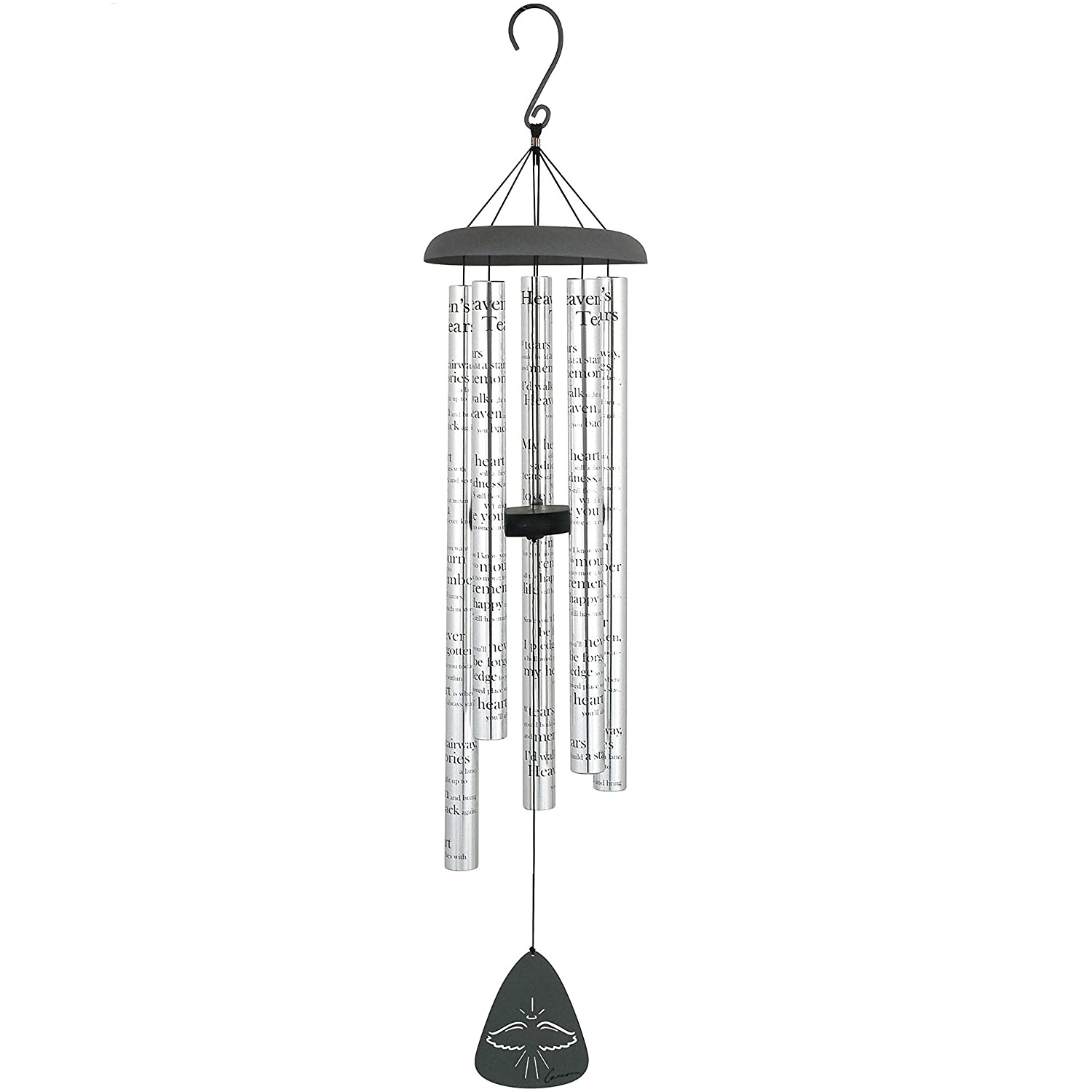 Wind Chime
Carson
Item Weight 1 pounds
---
Choose the Best Carson Wind Chime
Customer's Choice: the Best Rated Carson Wind Chimes
82 users answered this survey. Please help us improve this review!

25.61% of users selected Carson Home Accents Sonnets Wind Chime, 14.63% selected Carson Always Near Sonnet Chime, 6.1% selected Carson Home Accents 30 Chime, 39.02% selected Carson Home Accents Signature Series and 14.63% selected Home Accents Heaven-Feet s Tears. Every month we analyze your answers and change our rating.
---
Carson wind chimes are commonly used as attractive outdoor decorations, but they may also be used to soothe the mind and relax the body. Such chimes can help relieve tension and promote a sense of balance and well-being by producing positive sounds ranging from fountain-like trickling to larger, richer bell-like tones.
What makes Carson wind chimes great? 
Large chimes make distinct tones, low-pitched sounds. Small chimes produce high-pitched frequency;

Carson chimes have heavy sails to move less when the wind is strong. They are less prone to tangling;

High-quality materials that are also weather-resistant;

Good customer support;
If you are searching for reliable Carson wind chimes, the following guide and comparison table will be quite helpful. Do not forget to read product reviews with pros and cons. 
Carson Home Accents Sonnets Wind Chime – the best memorial chime!
God Has You Wind Chime by Carson is part of their renowned Sonnets series of chimes. It contains 5 robust walled aluminum tubes that are center pinned and produce deep rich tones. The chime is 44 inches long.
A sturdy anodized finish and powder coating protects the tubes. An adjustable striker is pre-set in a recommended spot for the best sound quality, but it may be readily altered to suit varied tastes.
Pros
Pros
Overall length is great;
Durable aluminum tubes;
Sturdy industrial cord;
Pre-tuned;
Great for engraving;
Has a nice poem;
Can be used as a memorial gift;
Cons
Cons
Bad packaging;
Expensive;
It's preferable to sending flowers. The chimes have a pleasant tone and are well-made. This chime can be a thoughtful present for someone who has lost a loved one.
---
Carson Always Near Sonnet Chime – the best for design!
Carson chimes are made to enhance the appearance of any porch, patio, or other outdoor location while also emitting a soft sound of a rejuvenating and soothing song.
The company has combined carefully selected materials with attractive yet useful designs to create decorative chimes that will give a fashionable touch to any environment while remaining sturdy enough to keep its charm over time.
Carson's tuned wind chimes include a heavy-duty aluminum body and industrial string for added longevity and enjoyment. They make 5 heavy-walled tubes with elegant clean lines out of anodized aluminum, which, when combined with the adjustable striker, allows you to play different tunes while relaxing in your garden, yard, porch, or patio.
Pros
Pros
Sturdy;
Adjustable striker;
Nice and elegant design;
Gentle musical tones;
A great gift idea;
Cons
Cons
Too small for outdoor use;
Not rust-resistant;
It can be an ideal gift for practically any occasion, from birthdays to weddings, and it's even appropriate as a sympathy gift. With the Carson Always Near Sonnet Wind Chime, you may enjoy peaceful melodic tones, surprise family and friends, and add elegance to any environment.
---
Carson Home Accents Solar Sonnet Chime – the best for solar tech!
The Carson Solar Sonnet chimes are exquisitely crafted to provide deep, rich tones. The five heavy-walled, center-pinned tubes are suspended from an industrial cable and contain a striker that may be adjusted. Sonnet chimes are composed of anodized aluminum with long-lasting polish.
At night, LED lights beam down around the tubes thanks to a solar panel that sits inside the canopy. The canopy and striker's multicolored LED lights fade from one color to the next, creating a fading effect. The clear acrylic strikers glow in the dark. Under the canopy, there is also an on/off switch.
Pros
Pros
Smart solar tech;
Emits rich and deep tones;
Beautiful design;
Durable;
5 aluminum tubes;
Cons
Cons
The engraved words quickly come off;
The sympathy gift card is not included;
It's a lovely way to pay tribute to someone's memory without cluttering up your home. The chime is well-made and attractive enough to serve as a fitting memorial gift or simply a beautiful decoration.
---
Carson Home Accents Signature Series Wind Chime – the best for the size!
The Signature Series chimes by Carson are wonderfully constructed to create deep, rich tones. The five heavy-walled, center-pinned tubes are suspended from an industrial cable and contain a striker that may be adjusted.
These chimes are all constructed of aluminum that has been powder coated. This decoration's tones are stunning. It sounds very soothing, and it appears to be a wonderful gift.
Pros
Pros
Large;
Adjustable striker;
No assembly is necessary;
Rust-resistant finish;
Loud;
Good housewarming gift;
Cons
Cons
Heavy;
The package is flimsy;
Not suitable for winter or excessive wind;
One of the best-sounding chimes for the money, and the Carson's largest chime available for sale.
---
Carson Home Accents Heaven-Feet Tears Wind Chime – the best to hang outside!
The 5 strong-walled, center-pinned tubes in this 44-inch Carson Heaven-Feet Tears chimes provide deep tones. An all-aluminum structure with a powder-coated finish also has an industrial cord for hanging.
Every chime has a striker that may be adjusted. The sentimental message is printed directly on the tubes, which have a diameter of 1.25 inches.
Pros
Pros
Sturdy cord;
Aluminum tubes;
Adjustable to produce nice tones;
Soft melody;
A great sympathy gift;
Cons
Cons
Not long enough for some users;
No sympathy card is included;
This all-aluminum chime features a sentimental phrase engraved on each tube and produces deep, rich tones. These Carson chimes look stunning, sound fantastic, and are weather-resistant enough to be hung outside.
---
The Buyer's Guide
Materials
The material used to make a Carson chime has a significant impact not just on its longevity and appearance, but also on its sound. Chimes are commonly composed of metal, particularly aluminum and stainless steel. These materials produce noises that are thin and high in pitch.
However, some contemporary Carson chimes are made of other materials such as seashells and wood. These chimes emit quieter, softer tones, making them a better option for people who are sensitive to noise.
Because of its great qualities, aluminum is the finest material for a chime. Aluminum tubes provide better volume control and clarity. Because of this, the majority of wind chimes are composed of aluminum.
Sound and tone
Carson chime tubes are frequently placed in the pentatonic scale, which explains why they can emit harmonic songs even with random impacts. Having a chime is guaranteed to be fun for some people with the proper music and volume. Others, such as your neighbors, may be affected. As a result, choose a chime that won't generate frequencies that are offensive to you or others. You might want to think about wind chimes with just the proper size of wind catchers and strikers to avoid unnecessary sound when there's a modest breeze.
Design and style
One of Carson chime's selling points is its appearance. Their tubes are frequently placed in a haphazard manner. Newer wind chime designs, on the other hand, are more aesthetically beautiful because they follow patterns in tube layouts. Shells, woods, and crystals are among the materials used in some of the works. As a result, you can choose the ones that best pick your home's décor as well as your personal preferences.
Price
Everybody wants to get the best deals when they make a purchase. The best approach to achieve it is to have a chime with all of the features you require. Most importantly, make your acquisition more significant by choosing the chime offered at a reasonable price and supports a good cause.
FAQ
What does a Carson wind chime symbolize? 
A wind chime is an ancient symbol of good luck in Asia. It is even considered one of the most important instruments in Feng Shui because it is thought to increase chi flow. The sound of chimes soothes one's thoughts, resulting in a balanced and focused mind, aside from the notion that it delivers a favorable flow of chi and luck.
Why do Carson chimes sound so good? 
Even if the tubes in chimes are striking each other at random, they are calibrated to produce harmonious tones. The key to this is the length of the tubes that represent various notes.
Useful Video: 44 Inch Chimes
Final thoughts 
Finally, you've got the whole picture about Carson's wind chimes. They are affordable, stylish and loud enough to entertain you without making your neighbors irritated. Make sure you buy original Carson chimes and they will sound cheerful while serving you for many years.  
---